Chess City Vienna
As the mayor of Vienna I am very pleased that the Vienna Chess Federation will hold the 21st Vienna Chess Open.
About 700 chess players from all over the world are expected for this international sportive event. The competition will take place in the traditional Festival Hall of the famous Vienna Town Hall.
---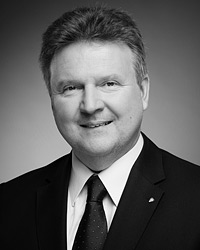 We are proud to provide optimal conditions for your creativity and also want to invite you to visit Vienna in all its variety and to enjoy its charming ambience.
I wish you a successful Vienna Chess Open 2019 and welcome you to the metropolis of art and pleasure.
---
Patronage
The international chess event is taking place under the auspices of Mayor Dr. Michael Ludwig.